News story
UK to bring in further sanctions targeting provision of insurance
UK to bring in further sanctions targeted at the provision of insurance and reinsurance services for Russian companiesFrom:HM TreasuryPublished3 March 2022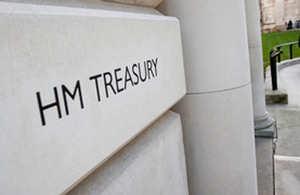 Russian companies in aviation and space industry prevented from access to UK insurance sector
Measure will severely limit access to the global insurance and reinsurance market
Russian companies in the aviation or space industry will be prevented from making use of UK-based insurance or reinsurance services directly or indirectly, the UK Government has announced today, in response to the invasion of Ukraine by Russia.
These further economic sanctions will limit the benefits Russian entities receive from their access to the global insurance and reinsurance market.
Through Lloyd's and the London Market, the UK is a world leader in these sectors of the global insurance market. In taking such action, the UK is demonstrating its commitment to apply severe economic sanctions in response to Russia's invasion of Ukraine.
The UK Government will bring in legislation to prohibit UK based insurance and reinsurance providers from undertaking financial transactions connected with a Russian entity or for use in Russia. Further details of the legislation will be available in due course. Coupled with similar actions by the EU, this move further isolates Russia's economy from the international financial system.
Link:
Categories: HM Treasury updates Russia sanctions UK Updates
eric9to5